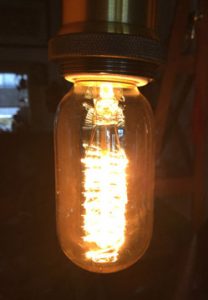 20 yrs ago, or more, I figured out what I wanted to be when I grew up. Though I haven't really grown up. But a revelation of sorts happened when the artist in me figured out that I could not deny or delay that innate reality any longer. It did take awhile to break it down into smaller, manageable bites, but I still enjoy taking life in big chunks.
This Unrepentant Artist is self taught in all the meandering endeavors I've taken on. From master metalsmith to leather artistry, medieval wildness, or steampunk n funk.
There's no real mission in my flights of fancy, just a deep desire to do whatever I want, when I want and however I choose to do it… I wish the same for you!
**CONTACT** Unrepentant Artist  532 Front St. Fairplay, CO  80440
In South Park… Off Highway 9.  mtnart *at* unrepentantartist *dot* com.
In-store customers take priority over the phone… or, I may be in-studio making steampunk lamps, jewelry or leather bags, etc.  There's not much time for tempting chit chats, so please email first. I'll get back to you ASAP! Ok? Email is usually best anyway.  Thank you so much for understanding! It's just me here running… e v e r y t h a n g !
Peace & Quiet sometimes means letting go of a device for awhile…
Unrepentant Artist
South Park, Colorado…