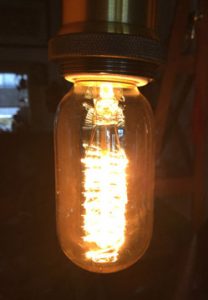 Sometime, 20 yrs ago or so, I figured out what I wanted to be when I grew up. Though I haven't really grown up… I did have a revelation of sorts when the unrepentant artist in me figured out that I could not deny or delay that innate reality any longer. It did take awhile to break it down into smaller more manageable bites, but I still enjoy taking life in big chunks too.
This unrepentant artist is self taught in all the meandering endeavors I have taken on. From master metalsmith to leather artistry, medieval wildness and steampunk funk… Life really is a box of chocolates, sometimes they're small nutty bites and sometimes it's a hunk of luscious dark chocolate!
There's no real solid mission in my flights of fancy, just a deep desire to do whatever I want, when I want and however I choose to do it… I wish the same for you.
Unrepentant Artist
South Park, Colorado…