Percy is the proud mother of 6 pups (2-25-21). 
She fell in love with local boy, Einstein. A Blue Merle Australian Shepherd. Percy is a McNab Border Collie (Scottish).
Four pups look like Einstein & two look like a McNab, black & white.
~~~~~~~~~~~
   Percy…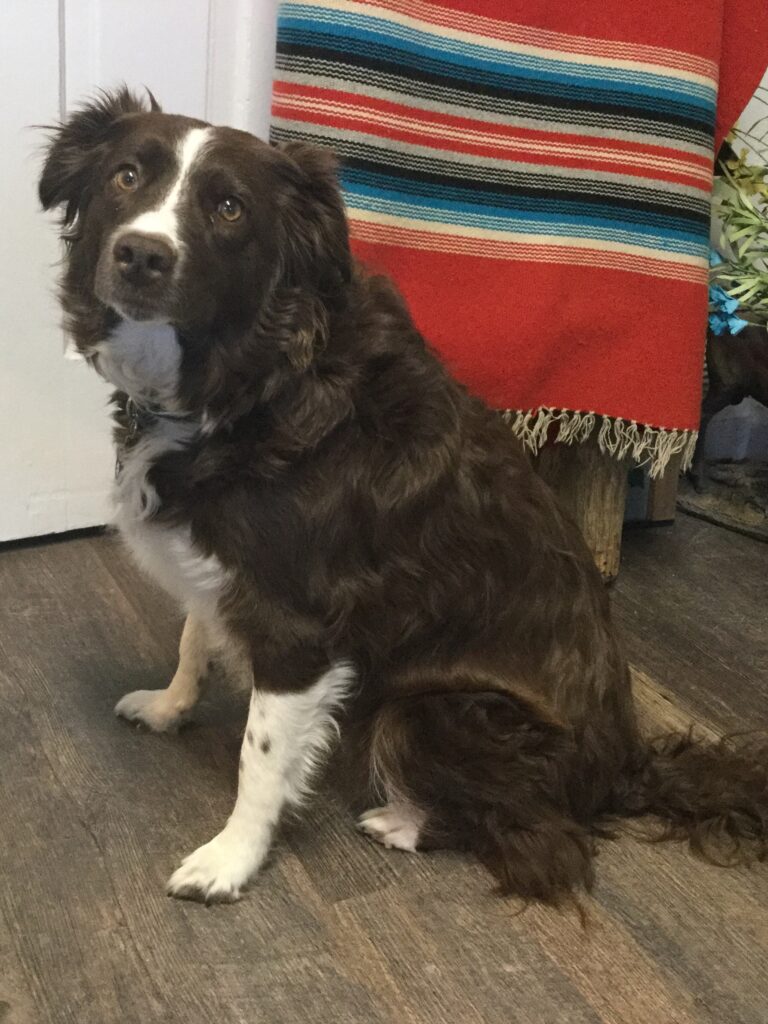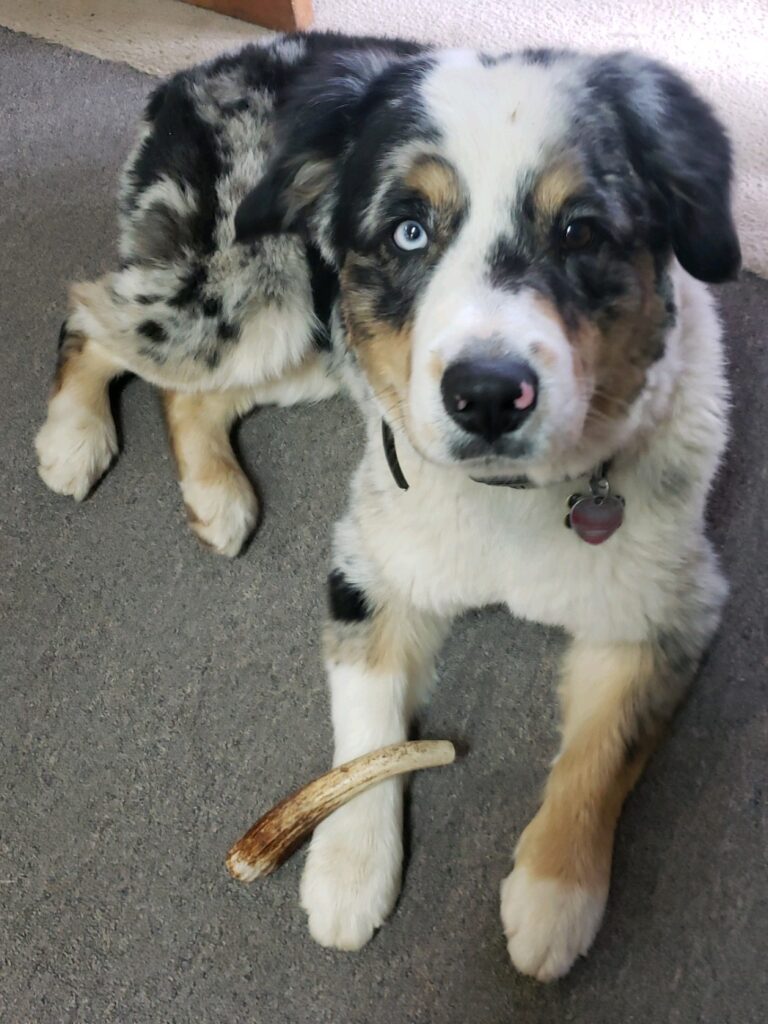 1st date… Fireworks!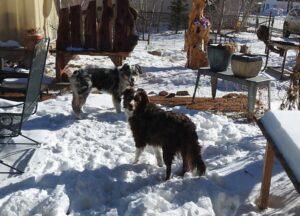 Day 1.  63 days later… 3 pups. 1st one was tough.
Day 2.  Just a pile of little doggies.
Temporary Naming… for myself & just how I felt about each one. 
Day 4.  Finally some photographic faces.
Day 6. Poor lighting conditions, but ok. Eyes wide shut… Percy is quite tired this evening. She was outside more than usual, enjoying a beautiful warm sunny day with me… and some ball chucking.
March 7… 10 days young. Doubled in size.
They eat well. Fatties… Percy is a doting mama. But if she thinks she can get some "ball time" she'll drop them instantly & grab a ball.
They're getting voices & are wobbling around their expanded prison. Beginning to play with each other. It's hard to get good face shots they're so wobbly & don't stay still if they're awake. 
There are 4 females & 2 males. Both McNabs are female.
March 18… 21 days younge. Little fatties. Love what Mama Percy brings to the table. 
Moved the kids and expanded their space… so I layed down with them today and they came over and tried climbing, or looking for… It was fun and they're so funny-cute.
🐕 Percy is fed well with high quality, grain-less kibble, generously topped with a pile of chicken or local Black Angus beef cooked with local eggs, butter broth… and veggies. Her treats are 1 or 2 ingredients and she loves them all.
They're eyes aren't showing what the end colors will be, yet. Looks likesome may have the blue and brown mix. 
The hair on the Merle Pups is longer. Soft… So kissable! The McNabs are like velvety plush animals.
Internet connection was poor, so some pictures got mixed up. Tried to keep them grouped together. Took a long time to pull it together. 
PS – The names have been changed to protect the innocent… I try not to use them much, so they can be renamed easily.
Stay tuned… check back.